BESTSELLING AUTHOR & RELATIONSHIP COACH
Better Relationships in Love & Life
Simple, powerful, proven communication skills for improving *every* relationship in your life.
The Amazon #1 Bestseller—Over 4,300 Reviews

What if making one tweak to your day-to-day conversations could immediately improve every relationship in your life? Discover the surprising power of emotional validation, including its power to defuse tension, resolve arguments, strengthen connection, deepen your trust, and make you an all-around more likeable human being.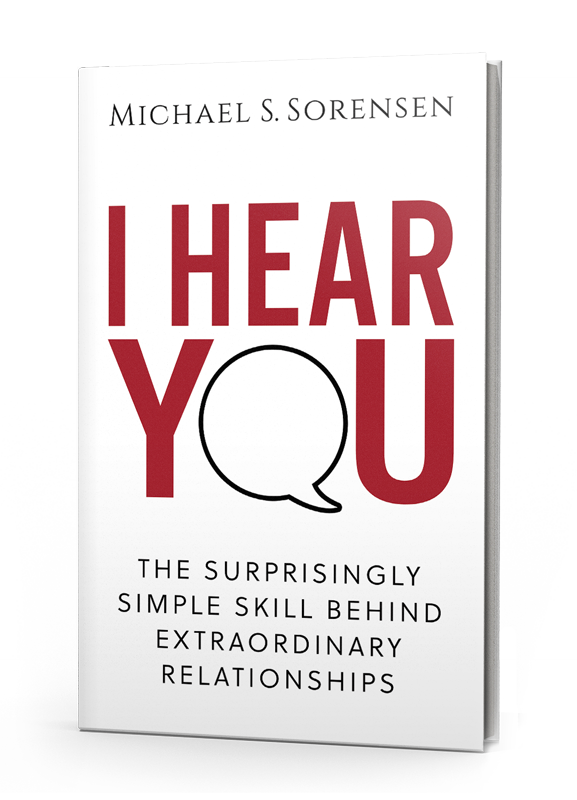 "I heard Michael's interview on the Art of Charm podcast and, without even reading the book, tried validating my girlfriend the next time we spoke on the phone. It was one of the best conversations we'd had in a long time. I downloaded the audiobook . . . and now feel like I finally know the trick to connecting with others and having great conversations.
"I have a fear that if I validate my wife's feelings, I will become her venting box. I do not want to come home from work just to listen to all the things that went wrong in my wife's day, and then I say "oh babe, I'm so sorry. That sounds hard," and then rinse and repeat. I want our interactions to be positive. Not negative. Am I wrong in thinking that it shouldn't be my job to listen to her (or anyone else's) negativity so that she (they) can feel better?"
Do you have a hard time saying "no" to people, because you don't want to be rude? Is there someone in your life you're always covering for, because they're consistently late, can't be counted on, or frequently act irresponsibly? Or perhaps you're always helping people, but no one ends up ever being there for you?
Learning how to validate another person's feelings is a tremendously valuable relationship skill. But what about when they're angry at you, or accusing you of something that isn't true? Why on earth would you validate that? And if it's really all that valuable, *how* do you do that?