Stronger Relationships in Love & Life
Strengthen your marriage, improve your communication, and deepen your connection with this powerful, *proven* communication skill.
"This book, in my humble opinion, should be read by every human on this planet, as soon as they are able to read."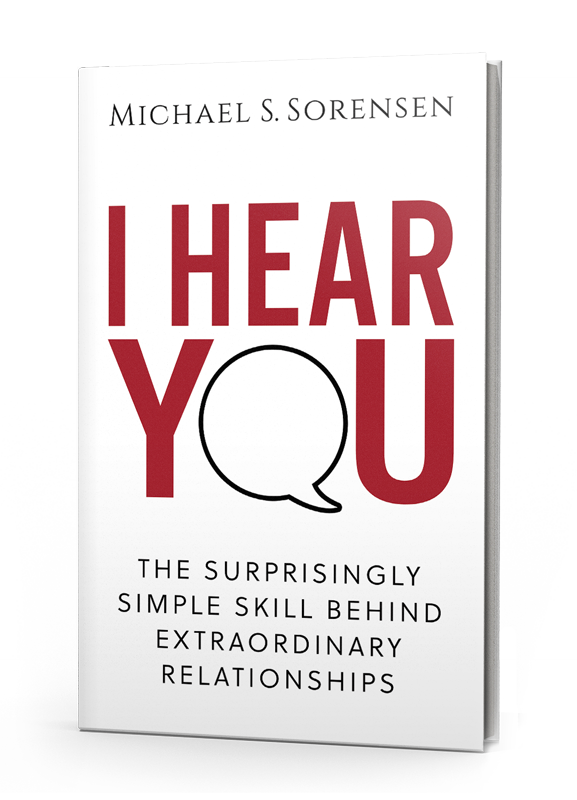 Michael Sorensen is an award-winning author and relationship coach by day, and an avid reader, researcher, and personal development junkie by night. His award-winning book, I Hear You: The Surprisingly Simple Skill Behind Extraordinary Relationships, has skyrocketed to the #1 spot on Amazon's best-seller list and is changing the way people around the world approach relationships in business, love, and life.
"I heard Michael's interview on the Art of Charm podcast and, without even reading the book, tried validating my girlfriend the next time we spoke on the phone. It was one of the best conversations we'd had in a long time. I downloaded the audiobook . . . and now feel like I finally know the trick to connecting with others and having great conversations.
In today's world, many people give up on relationships too quickly. The moment things get tricky, they bail. Or they simply resign themselves to living in an unhappy, conflict-laden life. The fact of the matter is this: any relationship can be improved if both parties are willing to work on their communication.
As I continue to share the power of validation—whether through my book, speaking engagements, podcast interviews, etc.—I receive thoughtful questions from readers and listeners that dig deeper into the day-to-day application of this versatile skill. Today, I'd like to address the question that I receive more than any other…
I recently received the following email from a reader: We are wondering about the effectiveness of the techniques/steps if in fact both parties to the discussion are aware of those techniques/steps.