Stronger Relationships in Love & Life
Strengthen your marriage, improve your communication, and deepen your connection with this powerful, *proven* communication skill.
"This book, in my humble opinion, should be read by every human on this planet, as soon as they are able to read."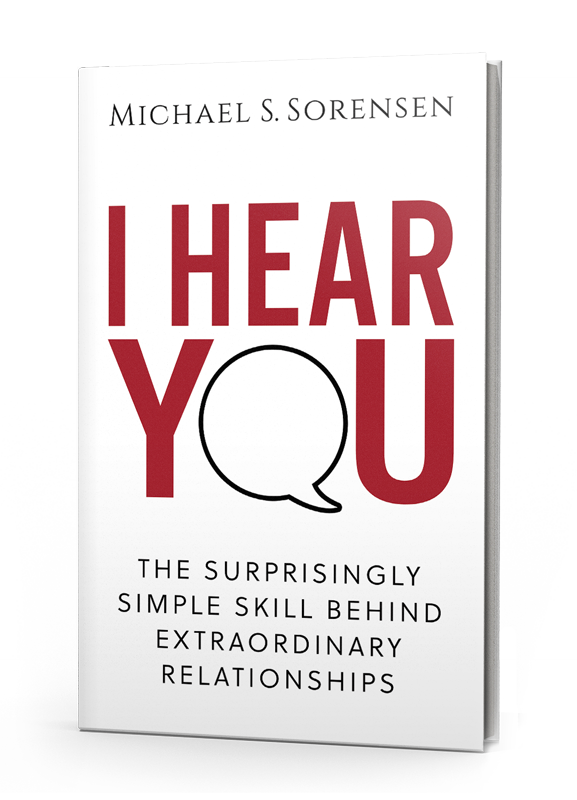 Michael Sorensen is an award-winning author and relationship coach by day, and an avid reader, researcher, and personal development junkie by night. His award-winning book, I Hear You: The Surprisingly Simple Skill Behind Extraordinary Relationships, has skyrocketed to the #1 spot on Amazon's best-seller list and is changing the way people around the world approach relationships in business, love, and life.
"I heard Michael's interview on the Art of Charm podcast and, without even reading the book, tried validating my girlfriend the next time we spoke on the phone. It was one of the best conversations we'd had in a long time. I downloaded the audiobook . . . and now feel like I finally know the trick to connecting with others and having great conversations.
Earlier this week, I gave a presentation to a group of leaders on the power of validation in business. The next day, I flipped through my inbox to discover several thank-you emails from managers who had attended the training. One message, however, taught me a valuable life lesson…
In any relationship where two whole, complete, capable people come together, they will each have interests outside of each other that add richness and excitement to life. And it's simply not reasonable (or healthy) for either partner to expect the other to give them 100% of his or her time, attention, and energy.
Genuine empathy and sincere validation are some of the most connecting powers in a relationship. So what do you do when you just don't feel like your partner listens do you? How do you ask them to learn more about validation and improve their communication skills?
Earlier this week, I gave a presentation to a group of leaders on the power of validation in business. The next day, I flipped through my inbox to discover several thank-you emails from managers who had attended the training. One message, however, taught me a valuable life lesson…